Blog Archives
So, feeling better about hitting the beach with the body you have right now? Awesome. The next question is, where can you find cute swimsuits that are actually going to fit?
Both Torrid and Evans are offering some nice designs in plus-size swimsuits this year. Torrid's are retro-inspired, which I love, and available up to a Torrid size 4. Evans' designs are available up to a UK size 32!
Here are seven plus-size swimsuits that will have you dashing for the coast:
Red White Hearts One-Piece Swimsuit, Torrid
It's that time of year, when every magazine cover in the world looks like this:
You know what? Fuck that. You are ready for a swimsuit right now, because the body you have right now is perfectly fine. (Oh, and you know she's Photoshopped, right? She doesn't look like that in a bikini either.) Your bikini body's already here.
Seriously. I just spent time on a gorgeous white-sand beach in Hawaii, and yeah, there were some extremely conventionally attractive people. There were also lots of medium- and plus-sized bodies there, all in swimsuits, and all having fun. You do not have to look like these unreal — literally! — images on magazine covers to hit the beach in a bathing suit.
Want to see some real-life people rocking plus-size swimsuits? I thought so! Take a look:
Read the rest of this entry →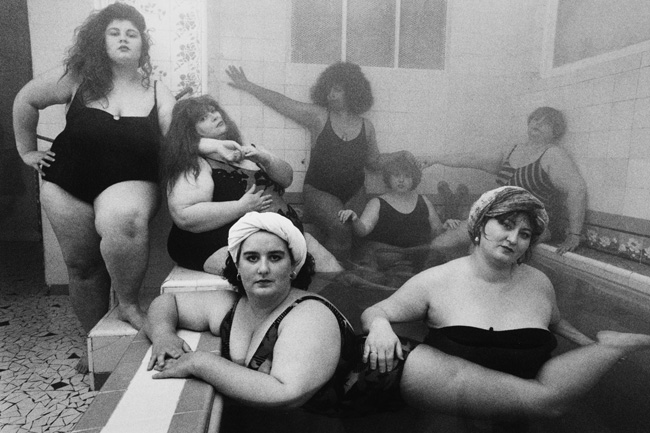 Via Definatalie, who says, "I always love coming across this photo, Club Allegro Fortissimo by William Klein. From my years of musical training (cough, makes me sound more knowledgeable than I actually am!) I think that translates to Club Fast and Loud, which is badass."
My favorite is the lady on the very left, who knows exactly how hot she is.
XOXO,